Whether you want to better engage with customers, connect a geographically diverse workforce, or get better insight into the factors driving your business, we can help you get there faster.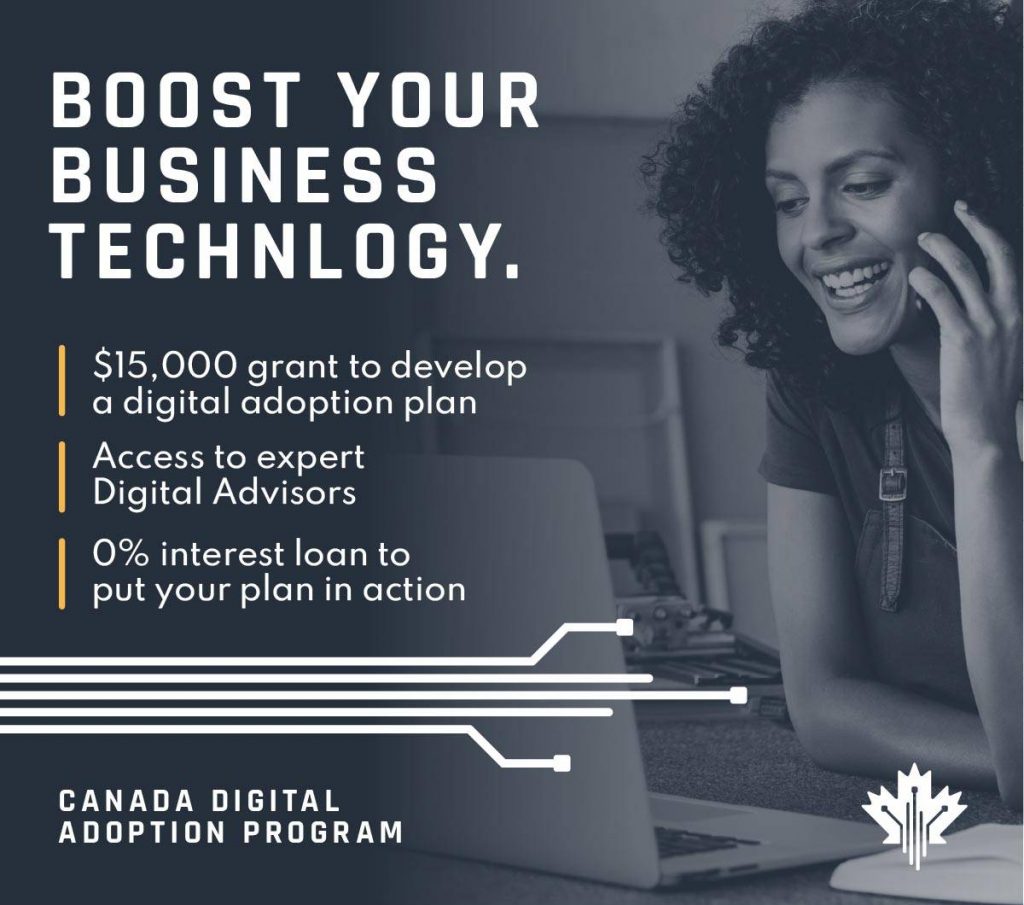 Grant application support
Complete your application with the help of an Blueshift Digital advisor who can help maximize your funding and the likelihood of approval.
Business needs assessment
Review your operations, current technology, and business strategy to identify where you can benefit from digital transformation — and what to prioritize.
Review solution options
Find platforms and capabilities that will support your budget and business objectives — and create a cost / benefit analysis of your top options.
Strategy and roadmap
Design a comprehensive digital strategy with steps, timelines, and resources to achieve your near- and long-term transformation objectives.